Students Rising Above Senior Director of Program Strategy and SRA Alum Lorna Contreras-Townsend Joins Gap, Inc. Equality & Belonging Team 
Posted by

Categories

Blog

Date

November 12, 2020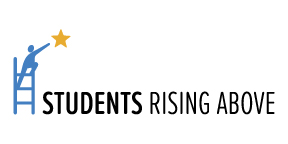 Students Rising Above Senior Director of Program Strategy and SRA Alum 
Lorna Contreras-Townsend Joins Gap, Inc. Equality & Belonging Team 
Driving Systemic Change For A More Equitable and Inclusive Society For All 
SAN FRANCISCO, CA – November 13, 2020 – Students Rising Above (SRA), San Francisco Bay Area nonprofit empowering first-generation college students to access higher education and career-ladder opportunities, announced today that Lorna Contreras-Townsend, SRA Senior Director of Program Strategy, has accepted a position as Senior Manager, Workforce-Diversity Outreach for Gap, Inc.
Lorna is a SRA alum from the class of 2004. Since her time as a SRA student and then SRA advisor and most recently Senior Director of Program Strategy, Lorna has led the organization and its programs through significant growth in services, capacity, and impact. Lorna has helped poise the organization for growth to reach new constituents through the SRA Hub and its SOAR program – a critical step in scaling vital services to underrepresented communities. 
"Although Lorna will be greatly missed, we couldn't be more proud of one of our SRA alums moving forward in a leadership role to drive systemic change," said Elizabeth Devaney, Students Rising Above Chief Executive Officer. "As an experienced, talented, inspiring Latina, Lorna is a perfect fit to lead and support Equality and Belonging work for a global company; her new role is a fantastic progression of her leadership to underrepresented communities." 
SRA works at the intersection of racial equality and education, serving low-income, first-generation students, 95 percent of whom identify as students of color. By utilizing the resources and support from SRA's programs, SRA students have a 90 percent college graduation rate, eight times the national average for this demographic. As a direct result of partnerships with over 250 companies, offering career mentoring and training opportunities, nearly 80 percent of SRA students secure a professional job within one year of graduation.
"The current climate in our society presents a powerful opportunity for bridge-building work as more individuals and institutions engage in critical conversations about equity and justice," said Devaney. "In order to support this change and make the desired impact on racial equity a reality, Students Rising Above is committed to driving policies, practices, and behaviors that promote diverse, inclusive, and equitable work and service environments. It's imperative that we hire leaders and change makers from within our programs and communities to create a more equitable and just society for all."
About Students Rising Above 
Students Rising Above is a 501(c)3 nonprofit that empowers underrepresented students with drive and potential to achieve their life goals by connecting them to the tools, resources, and supportive community they need to excel and thrive on their college-to-career journey.
Contact: Sarah Fahey, Director of Marketing and Communications, Students Rising Above, [email protected]
Tag:announcement, belonging, change, director, equality, equity, pr, press release, programs, students rising above, team