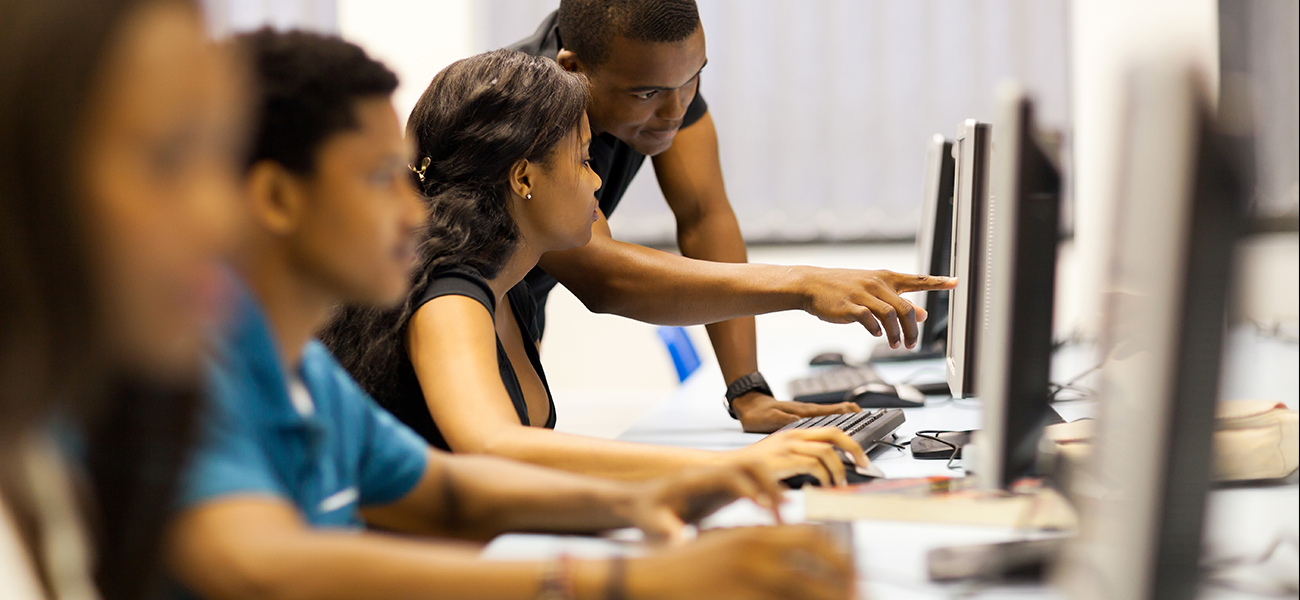 Building a More Equitable Future
683

Students Served/Year

98%

Identify as People of Color

95%

Low to Moderate Income

84%

First-Generation College Students

148

Colleges and Universities

71%

6-year Student Graduation Rate
RISING STARS
Applications for the Rising Stars Program are open! If you are a first generation, high school Junior graduating in Spring 2025, we invite you to apply. Please carefully read the list of requirements before applying.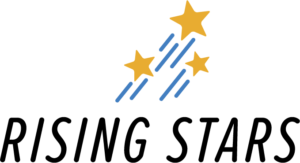 The Rising Stars Program provides a unique level of support that is student-centric and highly personal. Through the student's Success Team, Rising Stars are provided with comprehensive, wrap-around services.
College & Career Advising
Each Rising Star is matched with a College & Career Advisor that works with them from the beginning of their journey with SRA all the way through college graduation. The College & Career Advisor connects students to all of the resources available through Students Rising Above and works with each student to identify their strengths and areas for growth. The Advisor provides holistic logistical and emotional support for the Rising Star.
College Admissions Counseling
Starting in their senior year of high school, each Rising Star student is matched with a College Admissions Counselor who helps them to develop a highly personalized college list ensuring that students are identifying colleges that would be good academic, social and financial fits for them. The College Admissions Counselor then guides the student through every aspect of the college application and financial aid process ensuring that each student is accepted into a college they are excited about attending with a strong financial aid award.
Healthcare Navigation
A dedicated SRA staff member is responsible for all healthcare and medical insurance related questions from SRA students and SRA Advisors. Support ranges from ensuring all students have health insurance, assisting a student in finding a health care/dental/vision provider and teaching students how to access their insurance. The Healthcare Navigator has built a network of healthcare providers who are committed to giving back by providing pro bono or deeply discounted services for SRA students.
Academic Support
When an academic subject gets challenging, students can be matched with a tutor to help support them grasp difficult concepts. SRA's goal is to help students to be successful with college curriculum, decreasing the chances of needing to repeat coursework or to change career paths.
Financial Support & Literacy
Students learn from the outset that college is a business decision, practicing strategies like choosing the right college, maximizing financial aid and obtaining competitive scholarships. After leveraging all forms of financial aid, SRA provides direct financial assistance to Rising Star students by paying some of the costs not covered by financial aid. Each year, students create a budget with their Advisor to build foundational financial management skills.
Comprehensive Career Development
Through our six-year career development curriculum, students are prepared to successfully transition into the workforce with a robust set of experiences and professional skills. Students attend targeted workshops, work with resume editors, and receive personalized career coaching. Internships
Mental Health Support
SRA recognizes the benefit and need for mental health support. When students are selected into the program, they have access to ongoing, individualized behavioral health care with a licensed therapist of their choosing, up to two 45 sessions per month and unlimited texting and video messaging with their therapist.
Through our holistic approach, students are graduating college at rates 6 times higher than the national average for students from low-income backgrounds.
"I would like to thank you for your help with the budgeting. I have been calculating my spending recently and it has really given me a better picture of it all! Thank you!"
High School Senior
"I am really impressed with the helpfulness and quality of the content [on the SRA Hub], and would love to participate in more lectures/other SRA resources for my own growth...Thank you so much!!"
College Student
SOAR
(Students Online Achieving Results)
Using the success of SRA's Rising Stars program as a model, SOAR combines the scalability of the SRA Hub technology with the personal interaction that makes a powerful difference in keeping students engaged and on track. The SOAR program engages current four-year and community college students to increase college persistence rates, graduation rates, and the obtainment of career-ladder jobs.
Career Preparedness and Development
As with SRA's Rising Stars program, career development is a critical component of the SOAR curriculum. Students gain knowledge of everything from how to use Linkedin to workplace culture to networking. SOAR students also have the opportunity to receive one-on-one interview preparation, attend SRA's in person Career Development Workshops, and participate in Career Insight Days at various Bay Area companies such as Google, Autodesk, and Tesla. Through the comprehensive career development offered, SOAR is preparing students to graduate from college and enter the workforce as prepared, confident, diverse leaders.
College Advising and Peer Mentoring
Students in the SRA SOAR program are matched with a virtual SRA advisor and placed in a small cohort. Throughout their participation in SOAR, students participate in one-to-two virtual hangouts per month, which guide students through financial aid, budgeting, resume creation, career exploration, professional etiquette, the summer internship search, interviewing, stress management, self-care, and more.
Not only do SOAR students have access to their online Advisor, students in the program will also collaborate with a Peer Mentor, creating an even stronger sense of community and engagement among SOAR students. This network of student peers creates connections among students, ensures they have access to resources, and provides social and emotional support, all especially critical for first-generation college students. First-generation students may not have a pre-existing support system to provide encouragement, problem-solving, and college insights, so creating this cohort of students working together is a critical part of the program.
THE SRA HUB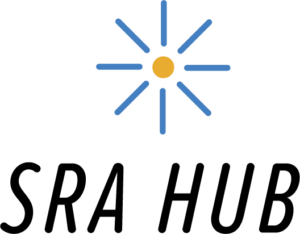 Students Rising Above has become a model for helping first-generation students from low-income communities overcome the odds to securing careers. The SRA Hub is a first-of-its-kind online resource designed to share that experience with students and educators nationwide. Offering 24/7 access, the SRA Hub provides students comprehensive, up-to-date information, personal advisors to facilitate college and career opportunities, and a supportive online community of motivated peers.
24-hour access to professional advisors
Answering questions on everything from college admissions to interview prep to budget basics.
Easily accessible resources and tools
Including webinars, articles, blog posts, checklists, message boards, videos, and one-on-one advising.
Financial aid support and advocacy
Including financial aid award comparisons, scholarship application support, and general financial aid planning.
Career development advice and guidance
Helping students explore and prepare for a variety of careers through the SRA Hub's Resume Builder, Cover Letter Builder, Career Resource Library, and interview coaching.
High school-to-college transition and navigation
For seamless college enrollment, positive transition to college life, and postsecondary success.
College-based student cohorts
Students stay connected throughout college and form supportive on-campus communities.
SRA Hub for Educators
Teachers, counselors, and nonprofit staff can implement high-quality college and career readiness tools through an SRA Hub curriculum designed especially for educators.
"Yesterday I used the Hub's resume lesson plan—it was SO useful!  I'll definitely be taking a look at those lesson plans to use more of them this semester. The links and articles embedded in the lesson were great.  What a gift!! Thank you!"
High School Counselor
SRA Alumni Program
The Students Rising Above Alumni Program extends services and resources to alumni of the Rising Stars and SOAR programs post graduation.
Programs and Services:
1:1 Check-ins with SRA's Alumni Program Lead
Document Review & Interview Practice
Mentorship Programs
Alumni Newsletters
Networking and social events
SRA Alumni Association LinkedIn
SRA Alumni Collective
Are you an SRA alumni? Visit the SRA Alumni Collective through the link below and register to connect with fellow alumni, access these services, and more!